About Us
Derham Productions was formed to meet the constantly changing needs of the conference and events industry.
We continually invest in our equipment, people and processes to better serve businesses delivering virtual, hybrid & live events.
Working directly with larger AV production, events management companies, creative agencies, and end clients we have provided exceptional customer service, reliability and technical knowledge as a service for over 15 years.
With this extensive experience, security and confidentiality are a key part of building strong relationships with mutual trust, supporting virtual alternatives for those events crucial to day-to-day running of businesses. We work at all scales, from quick business updates through to large-scale Town Hall meetings, AGMs and multi-day conferences.
Our cost-effective and considered solutions bring the possibility of full technical event support to deliver high definition video presentations, video conferencing and streaming.
Our guiding ethos is to provide a premium experience to viewers and presenters, with presenters requiring little to no technical knowledge to achieve high-quality professional web streams.
Our Services
We focus on the technology so you can focus on your content.
Unit 5 Studios
Our state of the art fully equipped onsite studio spaces.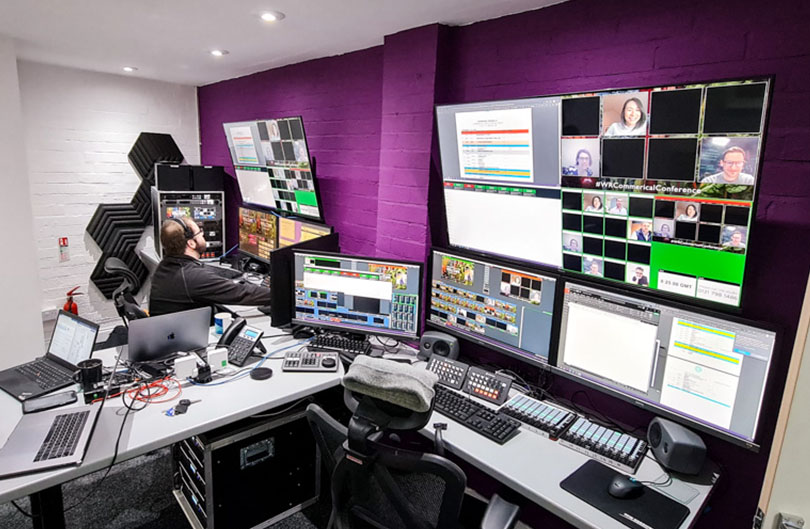 Vmix Studio 1
Virtual & Hybrid
Perfect for virtual events, our Vmix studios offer TV studio level of production for your event. HD Video playback and graphics included. Broadcast to ANY platform or destination with fully redundant encoding.
When used in conjunction with our custom event platforms, the remote presenter gets a special login area to present from, combining a custom greenroom experience and unified presentation clicker to simplify the experience of presenting virtually.
Redundant high power Vmix Pro computers
Gigabit leased line internet
5G Backup internet
Full UPS Battery backup
Generator backup
Fully Air-conditioned
Video & Audio links to Film Studio
Purpose built studio space for filming with interchangeable & customisable backdrop. TV style lighting and technical provisions. 4k Cameras, vision mixing and multicamera filming. Can be linked to Vmix Studios for Virtual events.
Adjacent area for makeup and technical gallery equipment. Onsite equipment warehouse available to enhance the space with additional screens, speakers, microphones, cameras, etc... Post production suite available onsite.
Flexible Ligthing Grid
Arri LED Lighting
Blackmagic 4k Studio Cameras
UPS Battery backup
Generator backup
Video & Audio links to Vmix Studios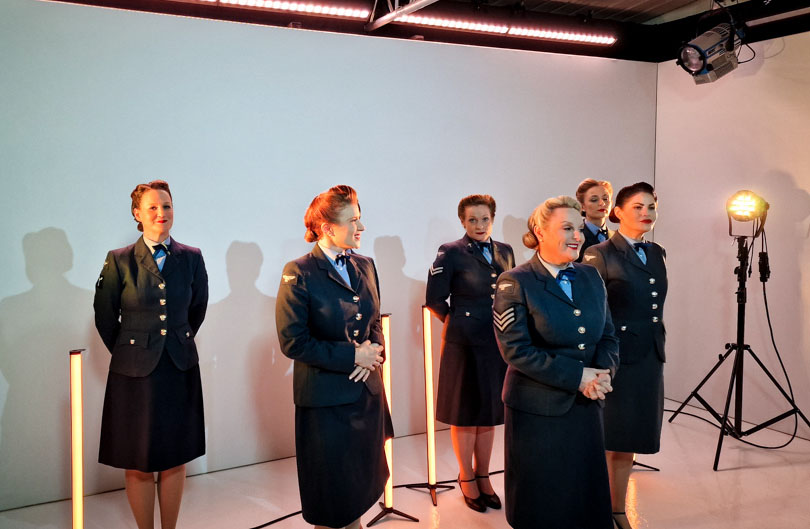 Film Studio
Virtual & Offline
Recent Events
Whilst a lot of the work we undertake is under strict NDA agreements, here's a snippit of what we've been working on recently.
Contact Us
We're centrally located within the UK with excellent transport links & secure onsite parking.
All services are bespoke on a per event basis, please get in touch to discuss your next project.